| | |
| --- | --- |
| Home | |
Kingdom Ministries Virtual World Games.
Proclaiming The Gospel Of Jesus Christ Boldly
Please Scroll All The Way Down! There's A Lot To See.
(Please don't forget the Top Menu Bar)
Jesus Christ Is Lord!
Why We Are Here:
Kingdom Ministries Virtual World Games was prayerfully created to provide charitable and missionary sponsorship,
and a safe and enjoyable venue for online shopping and virtual world games for the entire family.

Kingdom Ministries Virtual World Games is not ashamed of the Gospel of Jesus Christ.
We proclaim the Salvation of Jesus Christ boldly. Jesus Christ is Truth: the Way, The Truth, and the Life.
Kingdom Ministries Virtual World Games, and our Christian Blog,
Kingdom Blog Press, is your secure venue for sharing the Good News of Jesus Christ.

All proceeds (100% of all sales) go to the Kingdom of God, and is used for the support of Russian Orphans, missionary
related expenses, community and utility development (shelter, drinking wells, employment sustainable items, clothing, etc.)
in poverty stricken areas through Big Family Ministry (Russian Orphanage) and Gospel For Asia.
When searching for a gift for a friend, loved one, or even yourself, please do your shopping with us.
* No money from commissions is ever retained.
* Every penny goes to the charitable ministries that we support.
* All purchases are handled through the merchants secure shopping carts.
These ministries depend on sales for their support.

Please enjoy these wonderful resources to build your faith:






Here is the most important question of YOUR life...
* What will happen when YOU die?
* Where will YOU spend eternity?
* What happens to YOUR eternal soul?
* This question must be answered by YOU!
* How have YOU answered it?

The Bible says:

"The Gift Of God is Eternal Life, through Jesus Christ our Lord" [Romans 6:23]

God doesn't want to take your life, or what you enjoy.
On the contrary, He wants to give you Life...His Peace, His Love, His Joy, His Fellowship, and His Eternal Salvation.
Please understand this: God is real and He does exist; God is ALIVE.
Heaven is real. Hell is real. Your soul is eternal. When YOU die your soul returns to God.

Those who believe in him (Jesus) won't be condemned. But those who don't believe are already condemned because they don't believe in God's only Son.[John_3:18]

Therefore...make sure you are not condemned when YOU appear before God!

What must I do to be LOST? Nothing!

* All are guilty of sin: "There is NONE RIGHTEOUS, no, not one." [Romans 3:10]
* The verdict and the sentence has been passed: "He that believeth not is CONDEMNED ALREADY." [John 3:18]
* The penalty: "Whosoever was not found written in the Book of Life was cast into the Lake of Fire." [Revelation 20:15]

Now...ask yourself this question: "What must I do to be saved?"

"For this is how God loved the world: He gave his unique Son so that everyone who believes in him might not perish but have eternal life.
For God sent the Son into the world, not to condemn the world, but that the world might be saved through him.
Whoever believes in him is not condemned, but whoever does not believe has already been condemned,
because he has not believed in the name of God's unique Son.
And this is the basis for judgment: The light has come into the world, but people loved the darkness more than the light because their actions were evil.
For everyone who practices wickedness hates the light and does not come to the light, so that his actions may not be exposed.
But whoever does what is true comes to the light, so that all may see that his actions have been done in God."
[John 3:16-2]


"Believe on the Lord Jesus Christ, and thou shalt be saved...[Acts 16:31]

For more information utilize the links below:

• Who Is Jesus Christ?
• Look to Jesus
• New Believer's Guide
• Following the Path
• iChristianLife.com
• Prayer Wall...Post Your Prayer Requests & Pray For Others.


Please Support This Ministry By Shopping With Us
100% Of All Sales Goes To Our Sponsored Ministries
Please Keep Scrolling Down! There's Still A Lot More To See.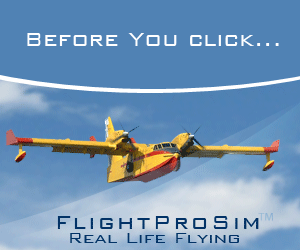 E-Coupons Change Daily!
Current Sales E-Coupons & Discounts:
Check To See If Your Favorite Merchants
Has Any Current E-Coupons
By Clicking On The Links Below. (No Printing!)
Product Keyword Search:
Loading



Or...Please Click On The Links Below!
Wow! We're still not done.
Please Keep Scrolling Down And See Our Really Cool Family Games!
There's Still A Lot More To See.
Please explore our many exciting and unique items for the entire family:
* A spectacular selection of Early Learning Toys, Puzzles, Activities, and Brain Teasers.
* A treasure chest of unique toys and stuffed animals you will not see anywhere else.
* Special Needs Toys, Activities, Therapeutic Music CD's, and Resources for emotionally challenged or special needs children.
* Preschool and K-12 Home School Curriculum, Software, and Resources.
* Family Wellness Products, Kids Behavior Modification Resources, Exercise Equipment, and unique Disability Assistance Vehicles.
* Outdoor Adventure Toys and Family Survival Equipment..
* An exceptional inventory of Bibles & Christian Books, Greeting Cards, Personalized Gifts, and Holy Land Gifts.
* Home Theater & Electronics, Gaming Consoles, and Video Games.
* Smart Phones, Skins, & Accessories,and Quality Tablets that will blow you away!
* Business and computer tutorial software packages.
* 3D Graphic Design & Video Software.

Please know that you are welcomed, and your patronage and financial support is greatly appreciated.
Kingdom Ministries Virtual World Games

Jesus Christ Is Lord!

Jesus loves you!

Mr. Steve J. Cohen
Kingdom Ministries Virtual World Games
Owner | Webmaster | Editor
123 Ash Street #6
Baraboo, Wisconsin
53913-2562

©2009-2013 Kingdom Ministries_Virtual World Games_ChristianGamersLounge.com. All Rights Reserved Worldwide